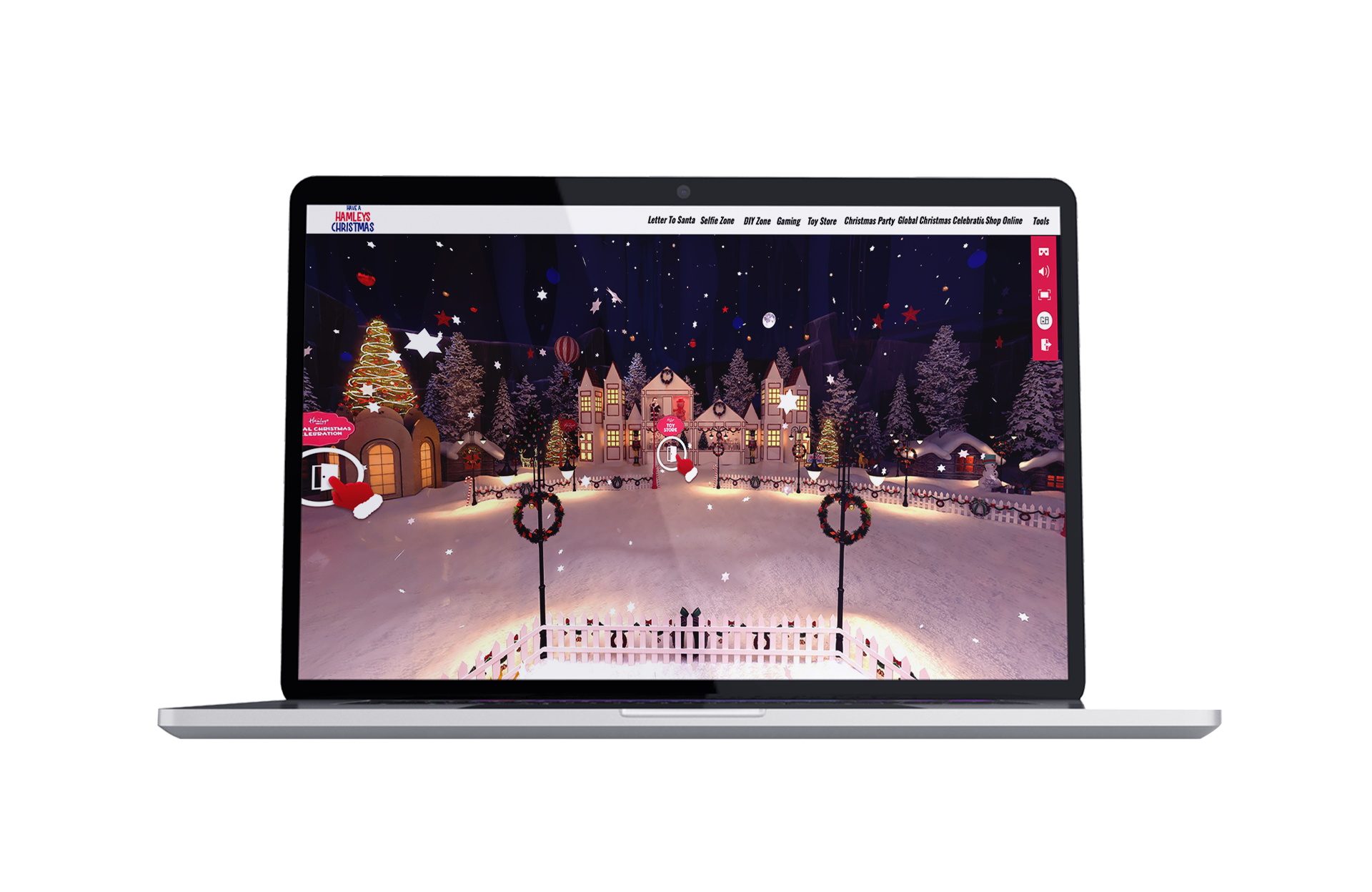 Hamleys is a multinational toy seller with its presence across the globe. The company now owned by Reliance Retail held a month long virtual event for Christmas 2020.

The event focussed on bringing the Christmas magic to everyone amid the pandemic and was very well received by people of all ages, especially children.
DISTINCT FEATURES OF THE VIRTUAL EVENT:
- 360 degree rotatable Lobby which was based on Christmas theme
- Letter to Santa, where the children can write their own letter to Santa
- Selfie Zone, where users can click their selfies or make boomerangs using many different frames and filters, etc.
- DIY Zone, where users can learn to make several DIY projects
- Gaming, where users can play many different games
- Toy Store, where users can buy what they want from a variety of toys
- Christmas Party, where users can view their Party Invitation & join the virtual party
- Global Christmas Celebration, where the users can teach their kids on how the festival is celebrated across the world
- Shop Online tab which takes the users to the online Hamleys store so they can buy the product of their choice.
FOOTFALLS IN THE VIRTUAL EVENT:
- 10000+ Children visited the platform during the month long event
- 1500+ products sold
- 4 Different virtual Christmas Parties
- 5000+ Letters written to Santa
- 8000+ Selfies taken.
Our virtual event platform has some of the most innovative features on the market. One such feature is the availability of a recording of all sessions for four days after the event has ended. We also provide the quickest deployment option, complete with hands-on technical support and the ability to make last-minute and real-time changes. Our platform additionally guarantees 0 downtime giving you an uninterrupted experience.